According to Techopedia, Online Reputation Management is the practice of crafting strategies that shape or influence the public perception of an organization, individual or other entity on the Internet. It helps drive public opinion about a business and its products and services.
Why is Online Reputation Management so important?
ORM impacts your business on many fronts. From the amount of information available on your products and services to information regarding your firm. Each and every business today plays an important role in their reputation. Whether it is social media, paid media, earned media or owned properties, each channel used must be handled with precision and care.
Here is a breakdown of the process:
1. Assess your current situation and decide on the future.
What is the simplest way of attaining feedback on your brand? Through family, friends, stakeholders and business partners. Through assessment of your current state, you will derive a snapshot of what your business represents, and from this, you can plan on the way forward. Since the above methods are not as comprehensive, we have listed two tools that can assist in research and evaluation of your site.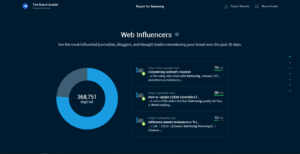 Probably the most effective free tool on the internet that offers an understanding of your brand's online presence. Mostly, the site analyzes influential blogs, news sites, and social media for recent features and mentions of your business in their respective content. Finally, it gives a score that highlights the strengths and weaknesses of the business reputation.
Truly wonderful and free service offered by Google. With this tool, keep track of all the new content published about your business. In addition, the tool also allows you to monitor the above statistics of your direct competitors and industry news. Simply type the keyword and input the email in which you want to receive alerts. Also, Google Alerts allows you to customize your experience by defining the content sources and specifying the geographical region and language.
2. Generate a content policy and strategy that aligns with your goals and enhances your reputation.
A content policy describes what and how employees should interact online. Setting a few ground rules in that regard can save your organization from a compromising situation in the future. Few key points include: sensitive data should not be exposed to the public, don't allow employees to post whatever comes to mind and reserve the right to delete or edit potentially harmful content. Visit Workable for a template.
A content strategy specifies the topics the brand will focus on, in regard to content creation. Some key points include:
identify your social media goals
decide on the social platforms to help spearhead your ideas
research content ideas
establish a publication schedule/calendar
engage with your audience
track outreach
regularly adapt your strategy accordingly
3. Build using blog posts.
Probably the most important point. An increase in the number of articles and content helps in generating traffic – consistently doing so provides value. Below are some helpful tools:
 use relevant keywords.
always write with readability as the main focus.
add media (images and videos).
improve headlines.
lastly, analyze the user metrics.
4. Continuously assess and improve on the strategy.
Finally, execute. Throughout the process' steps iterate through and cross-check so as to reap the benefits.
In conclusion, Online Reputation Management is a process that requires its implementors to continuously work proactively. Each and every one of the communication channels must be handled in order to shape a brand's online reputation.
How are you approaching communication channels? Do you think our break down makes sense? Let this post encourage a dialogue down in the Comments section below. All thoughts are welcome.
Until next time, goodbye from the Mark & Ryse team.